Having a beautiful living standard is an essential point for residing in human society. It helps you soothe your mind as well as your soul when you are moving into some good place. A good place brings in a good amount of positivism which helps the mind stay motivated, and focused and render to your productivity. Plus it helps the body to rest well after having a long hectic day.
Overall, it's the vibes of the good place that makes the mind happy.
It is psychologically proven that a good living condition can actually affect physical and mental health for it helps in boosting your positive energy levels and increases your concentration levels.
Therefore, when the mind is happy from the inside- the body is also happy from the inside.
There is a saying that "Good places bring peace and prosperity", and here's when Ahmedabad pops up as a place that is seen as the best choice for living a better life.
Titled as a UNESCO heritage site, Ahmedabad is one of the fabulous cities to live in India.
Situated in the western part of India, Ahmedabad is termed the best city located in the Indian state- of Gujarat.
According to the government noted history of Ahmedabad, the city was founded in 1411, and used as the capital of the Sultanate of Gujarat, by Sultan Ahmed Shah. The name of the city was also based on the Sultan's name. Under British rule, a military cantonment was established and the infrastructure of the city was modernized and expanded.
It was part of the Bombay Presidency during British rule in India.
From internationally acclaimed BRTS to the recently developed Sabarmati Riverfront, Ahmedabad is turning out to be one of the fastest-growing cities in the world, as rated by Forbes Magazine.
Here's what makes Ahmedabad the "best place" for moving in.
1-Safety:
This might be the show stealer of Ahmedabad for this reason is enough to show how safe Ahmedabad is. In 2014, Ahmedabad was declared the safest city in India for women. Besides that, CNN-IBN and Hindustan Times did a multi-city survey in the same year, which suggested that Ahmedabad is the safest city for women with over 88% thinking so. TripAdvisor with its survey stated that 85% of women travelers chose Ahmedabad as the safest city.
From here you can draw a conclusion regarding Ahmedabad being a great place to live in- for both men and women.
Nowhere in India will you find women freely roaming late at night like that in Ahmedabad. Women can live their lives as free birds and not caged ones here.
2-Education:
Can also be called an educational hub since Ahmedabad has various options for pursuing academics like IIM-A for Management, NID for designing, MICA for Advertising, GNLU for Law, IIT Gandhinagar, Ahmedabad Dental College for obviously, Dentistry- Anything you can become in Ahmedabad.
If you are a student planning to move to Ahmedabad, TAKE THAT DECISION RIGHT AWAY. Career choices are vast as well as blooming for it has renowned universities and colleges with great faculties to help you grow accordingly.
3-Festivals:
Ahmedabad is the land of festivities and fairs which injects a new zeal and fun into the lives of the people residing. So, if you want to enjoy your life in The Amdavadi style, then move straight to Ahmedabad.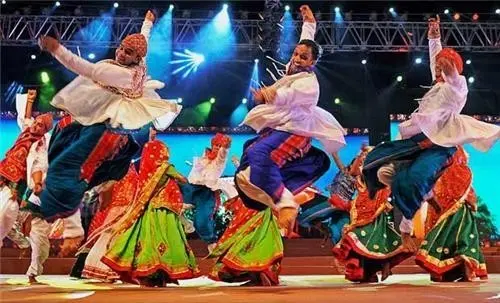 There are different religious festivals like Diwali, Holi, and Navratri that are especially dedicated
to Goddesses and Gods, and are considered to be secular and people of different communities take part in these festivals and celebrations enthusiastically. The most common festivals in Ahmedabad are the International kite festival, food festival, Navratri, furniture festival, international film festival, and Modhera dance festival.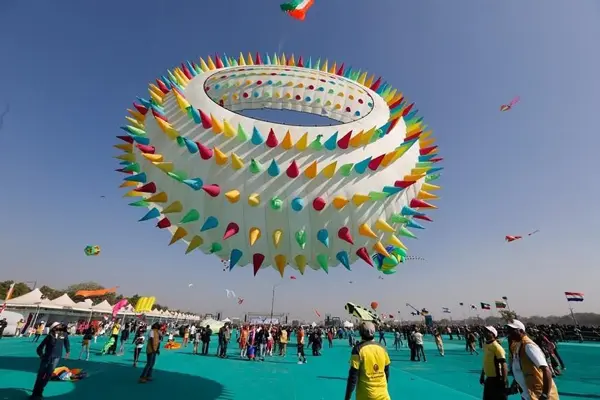 4-Humble And Polite:
Humility and politeness are two points that build a human feel like a "Human with good manners". Still, in this 21st century where there is man-made chaos everywhere between people, you'll find Amdavadis to be sweet talkers and sweet-natured.
Ahmedabad possesses tonnes of humility within its soil derived from the times of our great Bapu- Mahatma Gandhi. Adding to that, there is politeness in the air with the majority of Kutchis, Marwadis, Jains, and Kaathiyavadis living together in peace and presenting a good example of love and humanity to the world out there.
5-Food:
Amdavadis are complete foodies of their souls who crave lip-smacking foods. Starting from Fafdas, Jalebis, Theplas, Dhoklas, Handvas, Khaandvos, etc, Ahmedabad has a unique food culture residing for the crazy foodies. The famous saying, "eat to live and they live to eat" seems like was said for Amdavadis only. Totally suits them, doesn't it?
Starting from mind-boggling street delicacies like dal vada, bun maska, Pani puri, etc in the old walled city to a seven-course meal in a revolving restaurant Patang, it has covered all the food tangents that one wishes for.
Ahmedabad's food industry has undergone a great amount of evolution and innovation which has positively resulted in growing a huge number of food startups in the last few years.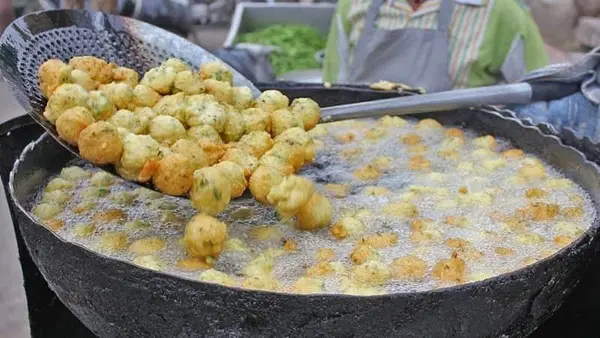 6-Divinity:
Ahmedabad also enjoys great religious diversity. According to the 2011 census, 83% of the population in Ahmedabad is Hindu, 13.8% Muslim, 2.5% Jain, and 0.72% Christian. The city is also home to a large population of Parsis in India. According to Wikipedia, there is also a small population of 300 Bene Israel Jews traced to be living in Ahmedabad. So you now have so many cultures residing in common land, sharing their humanity and brotherhood despite their differences.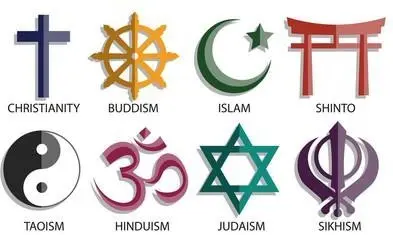 Various divine places are there to visit like ISKCON Mandir, Gurudwara Gobind Dham, Rani Sipri's Mandir, Bhadrakali Mandir, Koteshwar Mahadev Mandir, Sidi Saiyyed Mosque, etc. So, even if you follow one religion, you have a chance of living spiritually in Ahmedabad. If you are a Krishna
Bhakt following the Sanatan Dharm you have ISKCON, if you are a Shiva Bhakt, you have
Koteshwar Mahadev Mandir, if you are a Sikh, you have a gurudwara, if you are a Muslim, you have the mosques available for your prayers.
Now imagine how fun it is to move to a place like Ahmedabad which is a living example of Unity in Diversity.
The holiness of all religions is present in one land, all residing in peace, and so should we humans too.
7-Textile City:
Also known as the Manchester of India, Ahmedabad is the first in India to have set up a textile mill in 1861 which turned out to be a huge success.
In the current times, Ahmedabad is the first in the top rank list for manufacturing cotton textiles.
And thus, the city calls for all shopping lovers for the uncompromised quality of textiles they offer. Now living there seems fun right? Absolutely YES, not only for women but also for men too, because who doesn't love new clothes, right?
8-Alcohol-Free:
Yes, you totally read it right. It's a DRY state. Ahmedabad stands up as a perfect example for the whole country.
But don't be sad because it also does not mean that Ahmedabad lacks party places. It totally supports the party animal inside you.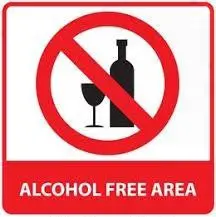 But you can rest assured that no drunk person whether it is a man or a woman is creating any kind of scene or a nuisance on the streets.
9-Short Trips:
Ahmedabad is the perfect place to live so you can have short trips on weekends after a hectic week of work. The beauty of Ahmedabad is beyond description. The near places of beauty are given below with their approximate distances.
| | |
| --- | --- |
| Places | Distance |
| Thol Lake Bird Sanctuary | 25 Km |
| Velavadar Blackbuck National Park | 143 Km |
| Gir National Park | 325 Km |
| Nal Sarovar Bird Sanctuary | 66 Km |
| Lothal | 78 Km |
| Modhera | 98 Km |
| Patan | 125 Km |
| Mount Abu | 235 Km |
| Junagadh | 315 Km |
| Rajsamand | 321 Km |
| Bhuj | 333 Km |
| Dholavira | 360 Km |
| Mandu | 371 Km |
| Silvassa | 375 Km |
| Rann of Kutch | 390 Km |
So you can easily plan your special weekend getaway from the crowd and chaos towards full-bloomed peace.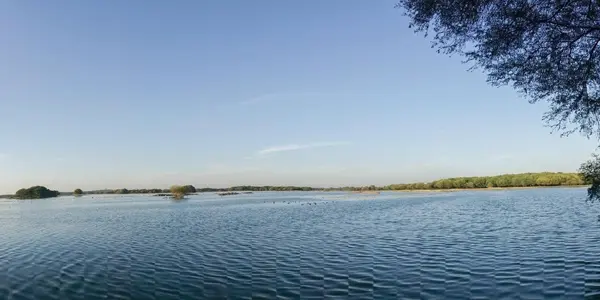 10-Startup Hub:
Every Amdavadi has a nerve of entrepreneurship running through their body. Not widely known, but Gujarat was the first state to announce an IT and Electronics startup policy and then further
became the first state to generate the Student Startup and Innovation Policy. According to DataLabs by Inc42, the state boasted over 5 thousand startups in 2018.
The Startup culture in the city has received a lot of attention lately. The emergence of the Center for Innovation, Incubation, and Entrepreneurship (CIIE) at IIMA and entrepreneurial programs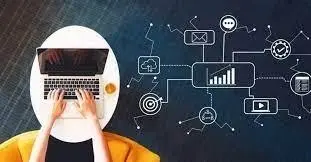 like echai, and Startup Saturday have given the much-required boost to start-up activities in Ahmedabad. Ahmedabad has successfully built itself as a startup hub. The startup culture is growing at a flash speed.
So Now That The Beauty Of Living In Ahmedabad Is Shown, What Are You Waiting For?
Without thinking twice, pack your bags and move to Ahmedabad because there is a variety of paying guest facilities available, and a wide range of rental flats, apartments, and houses are also available to live in. So enjoy your life in a balanced way with less load in your pockets.