There are a variety of reasons why individuals relocate. Relocating for a new career in another state, or moving locally for a nicer house or better area, may be stressful and costly. Most individuals have a lot on their minds while planning a move, and they rarely consider moving insurance. Even if you hire skilled packers and movers, there is a potential that your belongings will be damaged or lost as a result of theft or an accident during the relocation process. Many moving firms provide moving insurance for a small price, especially when moving great distances. To submit a claim with the insurance provider, it is a good idea to get a moving insurance policy for your household. You will be paid for the loss of your goods if any damage or loss happens during the relocation. As a result, when hiring a mover, double-check that you're acquiring the necessary relocation insurance and understand the contract's terms and conditions.
Additional Read: Best Packers And Movers in Bangalore City
This post will teach you the fundamentals of moving insurance policies. You may learn about the many forms of transit insurance, as well as their usefulness, advantages, and how to get one.
What Is Relocation Insurance And How Does It Work?
Moving from one house to another comes with a number of obstacles, one of which is ensuring that your goods are transported safely. You can pack things as carefully as possible, but if you hire a moving company, the responsibility for your stuff is taken away from you. Moving insurance protects your personal possessions and home objects from harm during a transfer to a new location. This insurance may be utilized to enhance the coverage given by a moving company or to cover your goods when relocating yourself.
Home moving insurance, often known as transit insurance, is a type of coverage that protects your belongings against damage or loss during any type of relocation. Those who often relocate their homes over short or long distances would benefit from transit insurance coverage.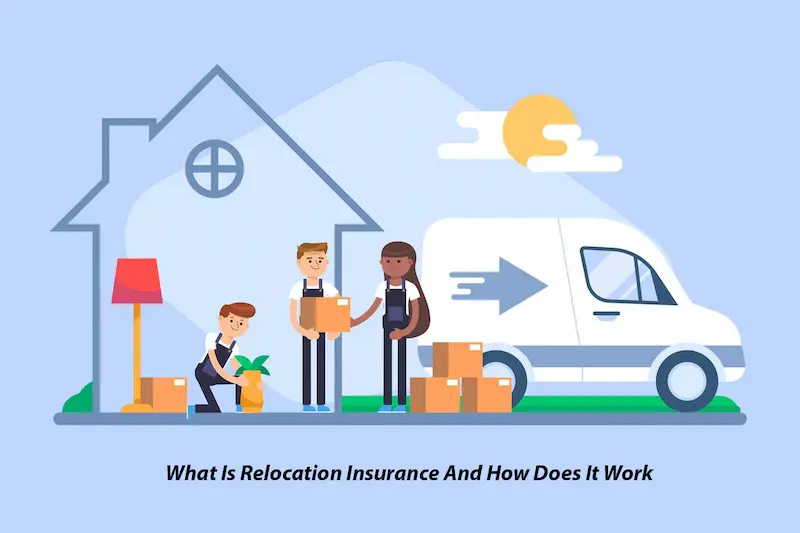 During a relocation, it is more important to protect a customer's belongings. This insurance may be a valuable tool for protecting and safeguarding your valuables.
Also Read: The Ultimate Guide To Planning For Last-Minute Home Shifting
Aren't Belongings Already Protected By A Home Insurance Policy?
Many consumers believe that if their belongings are lost or destroyed during a move, they will be compensated by their homes insurance policy or, in the event of corporate relocation, by the moving firm. This isn't always the case, though.
Homeowner's insurance policies sometimes do not or only give limited coverage for your goods during relocation. Because each homeowner's insurance coverage is unique, be careful to ask your insurance agent what your policy will cover.
Contracts with third-party providers are typically used to facilitate corporate relocations. It's crucial to understand that businesses rarely give supplemental relocation insurance. Most likely, you'll just have the bare minimum coverage required by the movers and whatever coverage your homeowner's policy provides if any.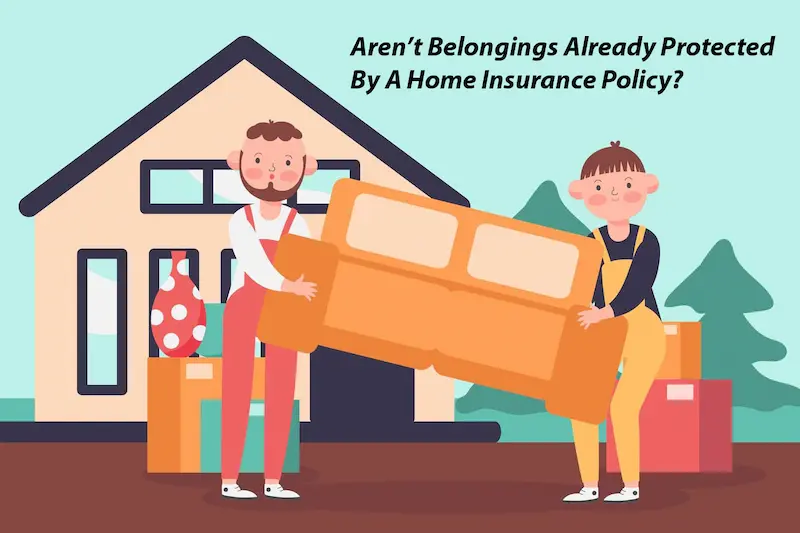 To ensure your goods, most moving firms will enable you to acquire supplemental movers' insurance coverage, sometimes known as full-value protection. Your moving company will, at their option, repair, replace, or compensate you for any items destroyed during the relocation under this plan. The cost of this coverage is determined by the moving firm and is subject to a deductible.
Furthermore, if you want to save money by packing your own belongings, the moving company may be relieved from obligation for any damage that occurs during shipment.
What Is Covered By Relocation Insurance?
Moving insurance is a fantastic option for individuals who are concerned about the restrictions of their moving company's full-value protection, and it may be a particularly prudent decision for those who are conducting their own relocation. Your buddies may be helpful, but they are unlikely to be professional movers. Your moving coverage can prevent your buddy from shame and you from irritation if someone accidentally ruins a precious item of yours. Any damage to your goods that occurs during the relocation is usually covered by moving insurance. Any damage to your goods that occurs during the relocation is usually covered by moving insurance. Most moving insurance policies will cover the depreciated worth of your items, but some providers will enable you to upgrade to replacement cost coverage for a higher premium.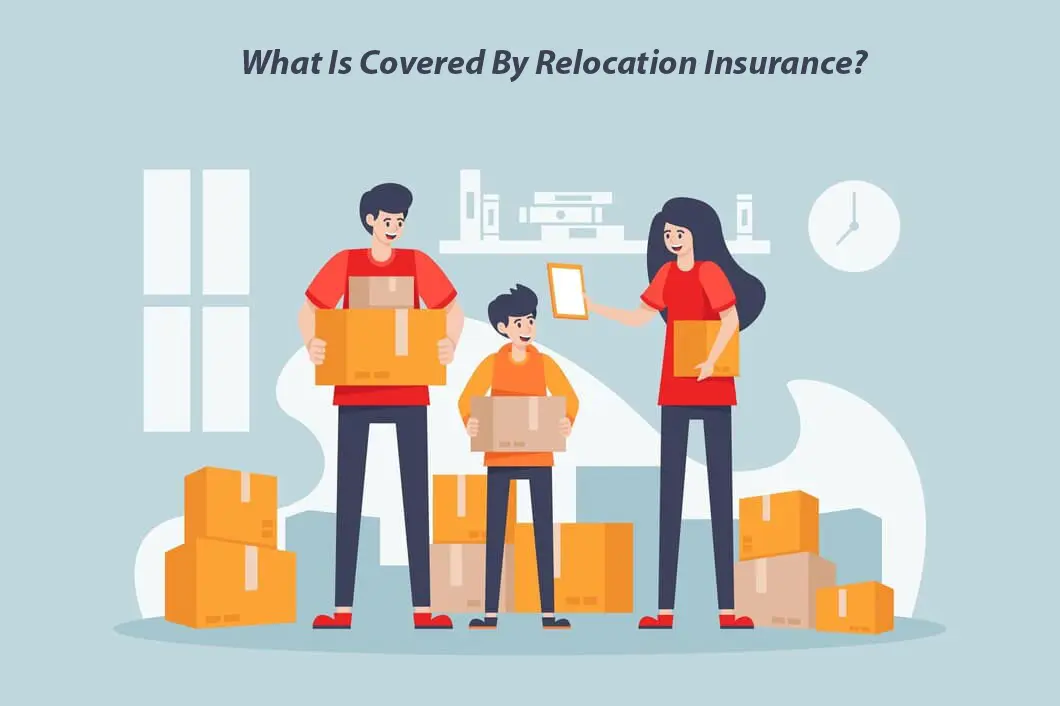 Moving insurance costs vary substantially based on the entire worth of your goods, whether you did your own packing, the deductible you choose, and a variety of additional coverage choices. Many consumers believe that moving insurance is equivalent in price to the full-value protection provided by the moving business, but that it is superior in terms of coverage.
Additional Read: How To Calculate Packers And Movers Charges
Different Kinds Of Relocation Insurance
When moving home goods in India, relocating businesses usually provide two types of insurance. They are as follows: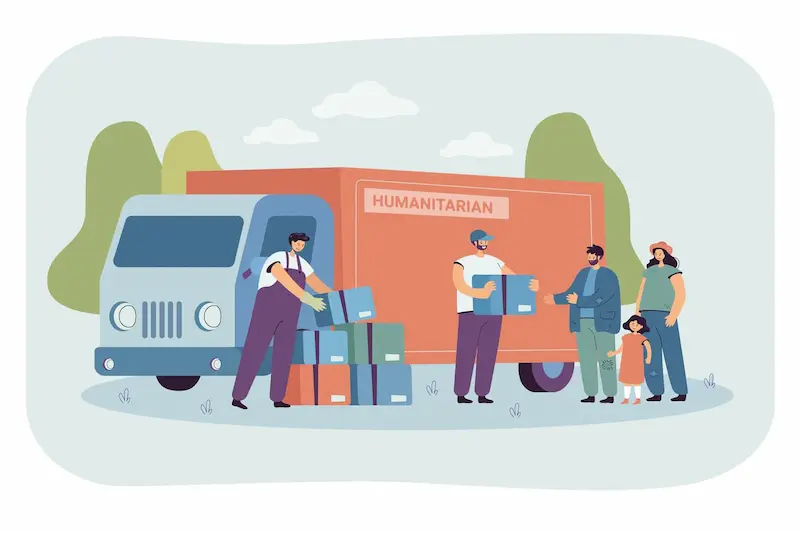 1) Relocation Insurance –
Relocation insurance, often known as transit insurance, is a type of insurance that protects all of your belongings against damage or loss while you're relocating. However, any damage that occurred prior to or after the relocation will not be covered. As a result, any damage to your items that happens during loading and unloading will not be covered. If you're moving your belongings, you may buy relocation insurance straight from a general insurance company. Most moving firms can assist you in obtaining moving insurance for your belongings. When your mover obtains insurance in your name, remember to obtain the insurance certificate as well as the original bill from the moving business.
2) All-Inclusive Relocation Insurance –
In general, this insurance covers all aspects of the relocation process, including packing, loading, moving, unloading, unpacking, and storage of things. It also covers household losses or damage caused by mistreatment, relocating, accidents, theft, deliberate mischief, and explosions. You have the right to reimbursement if any damage occurs while loading, unloading, or relocating. Moving firms provide all-inclusive relocation insurance, but you should be careful of the company's reputation. Customers usually desire full coverage insurance that covers everything. It can be a poor idea at times, especially if you are unfamiliar with the insurance terms and conditions or the claims procedure. Before purchasing all-inclusive moving insurance from a moving company, be cautious and double-check the insurance papers.

Why Is It Necessary To Get Relocation Insurance?
It is recommended that you insure your belongings for possible damage or loss during the transfer. You may make the journey more pleasant and safe by becoming insured and spending a little extra. When your valuables are involved in an accident or are damaged during the transfer, moving insurance might be a lifesaver. Relocation businesses will never purposefully harm your home and will always deliver their finest service in their own best interests. It is strongly advised that you buy moving insurance for your belongings regardless of the circumstances.
It is the most practical and straightforward technique for protecting your belongings during shipment. Depending on the insurance plan you pick, transit insurance coverage might cover all risks of damage or loss to your goods. An insurance claim might compensate you up to 80% of the entire reported worth of your products.
Make sure you understand the insurance: It's critical to understand what relocation insurance coverage entails and how it relates to the dangers involved when moving things.
Double-check the policy's coverage: Ensure that this insurance coverage covers things like damage to goods, theft of goods, and loss of goods while your belongings are being transported.
Inquire about your concerns with the insurer: If you are unsure about what is covered by your policy, it is a good idea to ask your insurer to provide you with a breakdown of the policy so you can ensure you have chosen the proper type of coverage.
Additional Read: How to Move Your Valuable Households Safely, Quickly, and Cheaply
What Is The Procedure For Obtaining Relocating Insurance?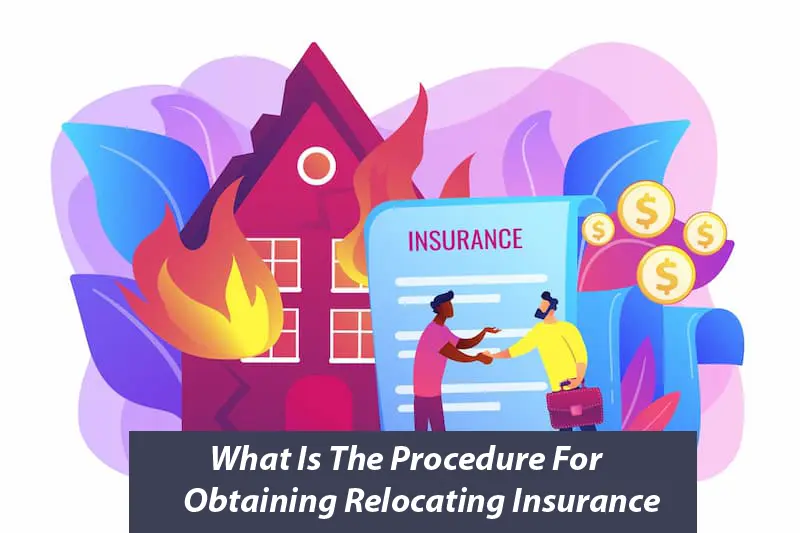 When you apply for moving insurance coverage, be sure to include the entire worth of each of your home belongings, since this will be reflected when you file a claim later. Any complaints about damage must be filed right away. Make a claim with the mover, and make sure the firm accepts your claim within 30 days. Then within 120 days, the final settlement should be done. The claim amount should be the same as the responsibility amount you stated. Finally, examine your moving insurance coverage to ensure that any claim beyond this amount would be rejected by moving firms.
Additional Read: How Much Should You Tip Packers And Movers: The Complete Guide