When you're ready to hire Movers, the last thing you want is to hire a company that moves the wrong way. To avoid making this mistake, here are some tips for hiring quality movers.
It is quite natural that there are probably a lot of questions on your mind about the shifting, the pricing, availability, time, and most important professionalism and efficiency.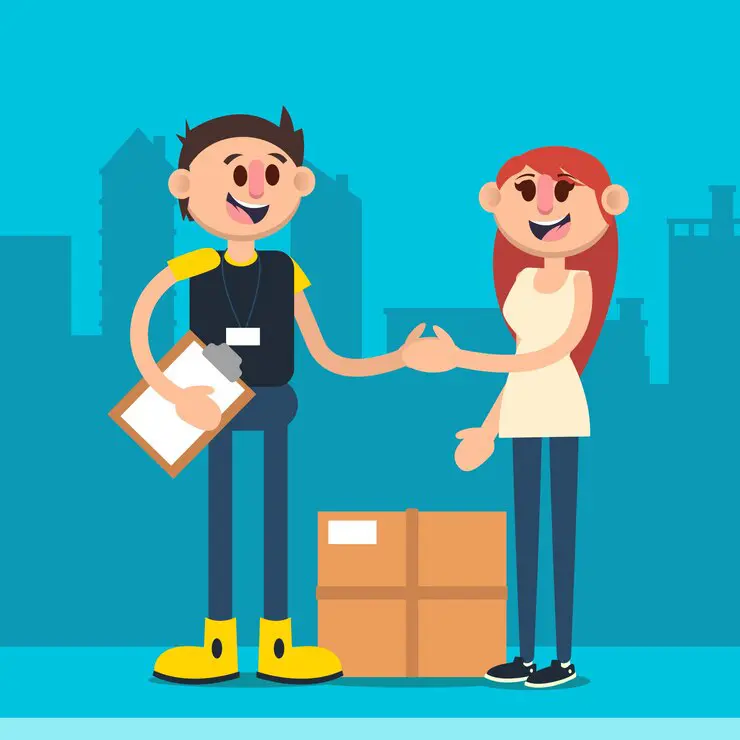 Below we have noted down some pointers to make the task easier for you to choose you're Movers and Packers Company in case you are making a move to the next
1- Get Quotations From At Least 3 Reputed Companies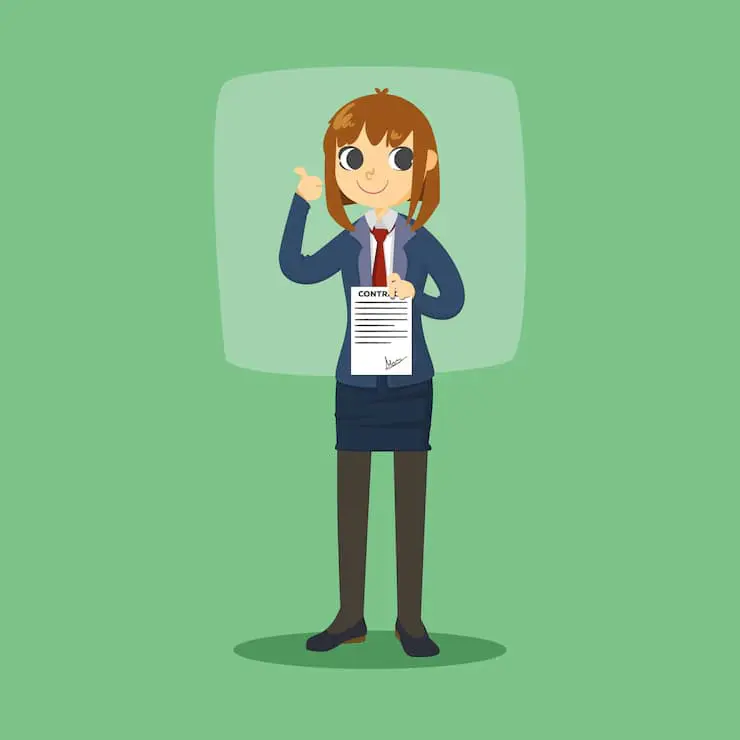 When you are shortlisting a movers and packers company, it is best to take an estimate from at least 3 reputed companies, if you want you can take 4-5. However, 3 is the best bet we guess, as more will only lead to confusion. Always ask for a quotation in writing as everything will be written clearly. Once the company provides the details of its services in writing, you can go through the draft, compare the prices and then make your decision. You should also check whether they have an involved service guarantee as well. In an unfortunate event what are the damage charges in the case, any of the goods get dented or broken in transit?
2- Shortlist The Company With The Best Price And Not The Lowest One
Choosing companies with the lowest pricing structure may not always be a good idea as the lowest estimate may not provide you with the required quality. Fraud companies can deliberately give you low-priced quotes and make your book with them. Instead, choose the ones with the best price quoting and compare what kind of services they are offering.
3- Ask For References
It is always a good idea to ask for first-hand references for a movers and packers company, from your friends or relatives. One can also check on Google and have a look at their reviews. Most of these first-hand and online reviews will do the task of putting up a clear picture of how reliable the company is.
Apart from checking references, you can also check-
How long the company has been in this business?
Have there been any complaints registered against the company?
Do they have a cancellation policy?
What kinds of payments does the company accept?
4- Always Check For Hidden Costs As Sometimes They Might Not Be Involved In Their Quotation
Most of the movers and packers companies sometimes charge additional fees if you want them to do more than the basic shifting. One should check beforehand about such types of additional costs. While checking with their quotations one needs to be extra cautious as most of the companies will try and make these costs look like they have already included them in their quote.
5- Do Not Pay Any Exorbitant Cash Or Deposit Beforehand
Reputable movers and packers companies will never ask for any kind of a large amount of cash or deposit to be given before the shifting. The customer should only pay upon the delivery of the entire amount and not beforehand. If any company is demanding a deposit that is oddly huge before the shifting of your goods, then this can be considered a red flag. You should immediately drop the idea and look for a company that does not demand any cash before moving. A booking amount is fine so that the company can book your name on the said day and date. Also if possible you can pay by credit card or by cheque payment to keep yourself safe from any fraudulent activity.
6- Taking An Inventory Of All Your Belongings And Goods
A reputed company will always take inventory of your belongings. It will also check the weight and bulk of your goods with an in-person survey or virtually. This way the said company will also have a fair idea about the quantity of the goods to be moved and check beforehand for any overweight belonging. If the company which you are going to hire does not take an inventory beforehand, you need to immediately be aware of the same. In such a situation, it may happen that if you are not alert, then the company at the last moment may refuse to shift or may end up charging you at an exorbitant price. These last-minute hassles are uncalled for as they only add up to the stress.
7- If Possible Book The Shifting On An Odd Day
If it is possible for you, you need to book odd days in a week or a month as the charges are much less as compared to the weekends. If it is doable, mid-week or mid-month shifting is the best bet as it will help you save money.
8- Ensure That The Movers And Packers Have Appropriate Equipment
Before finalizing the companies ensure that they have sufficient transportation to shift the goods. If you have too many belongings then a small or medium truck won't suffice as it will take time in traveling along with increased labor work. The company needs to have a big truck to transport all the goods in one or a maximum of 2 road trips.
9- Understand What Is The Flat Rate And Hourly Rate
Some companies charge flat rates wise and some are based on hourly. It always makes sense to go by the flat rate (this charge is irrespective of how long the move will take). The price is already set, how many men will it require and the kind of truck it will need. If you are sure about the number of your goods, and the time it will take you can go by the hourly rate. However, discuss all these details with the company you have chosen.
10- Ask Beforehand Whether The Movers And Packers Have Their Truck Or A Rented One
If the packers have their truck then clearly they will charge you less, however, if they have provided a rented truck then the transportation costs will automatically increase.
11- Do The Movers And Packers Have The Required Equipment For Loading And Unloading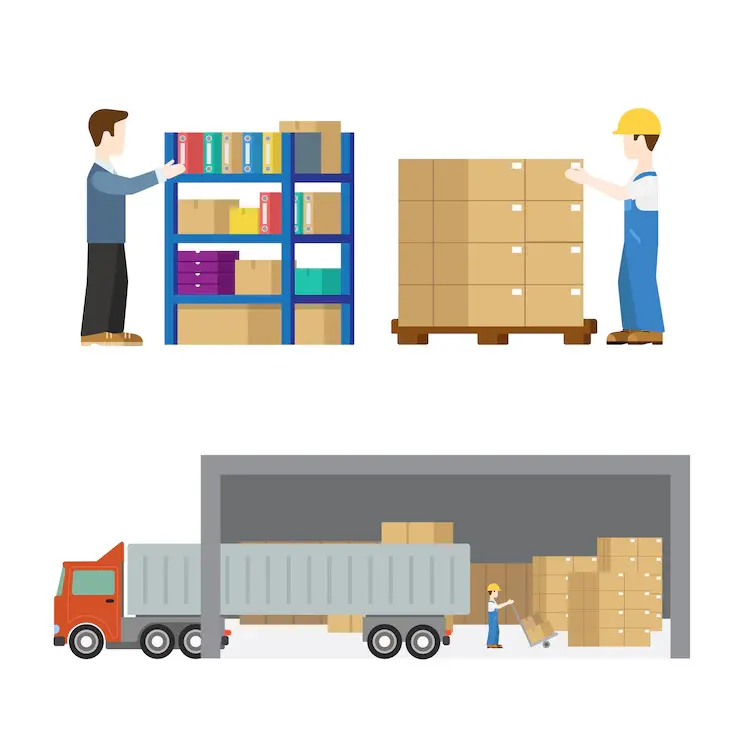 Professional movers and packers make use of devices and different types of gear such as trolleys, which will make it simple to stack and load the goods in the boxes. It will also help save time and space.
Also Read: Best Packers And Movers in Pondicherry City
12- Personally Visit The Offices Of The Movers And Packers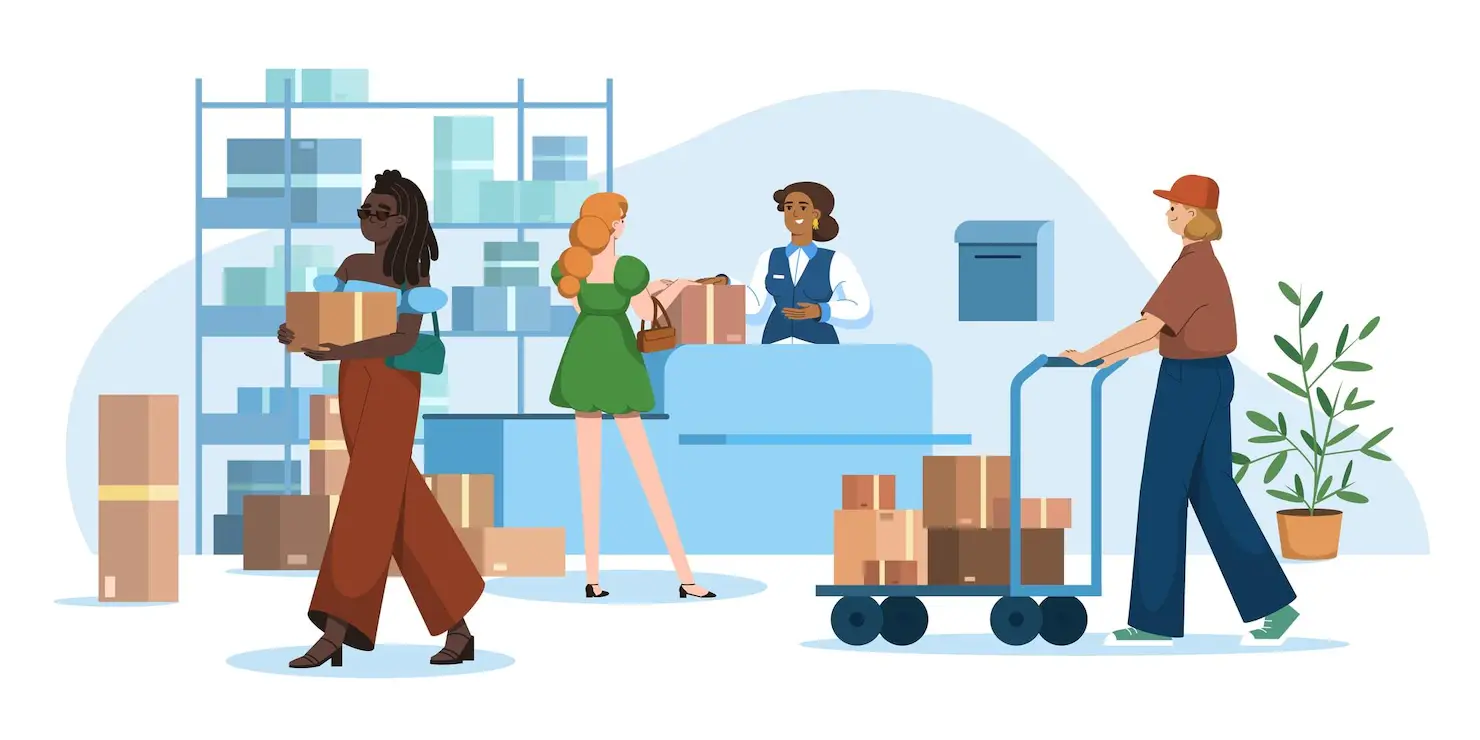 Any legitimate mover and packers will have their own established office. You can visit their office personally and check the infrastructure. One can ask them first-hand questions and also discuss what you overall expect from the shifting of your goods.
Moving your possessions from one place to another sure is taxing and time-consuming, but with the right kind of professional help, you can surely have a smooth process and get the work done efficiently.