India, the land of diversity, is home to several cultures, languages, and lifestyles. Every region has its own set of suitable standards of living. India has the fastest growing economy and infrastructure and growth development across the globe.
If you're confused about which city to move to in India, you're at the right place! Among the 4,000 existing cities, we'll cover the top five cities in India that rank highest based on ease of living, transportation, and employment.
Kolkata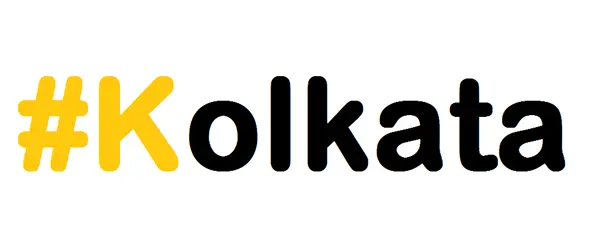 Kolkata, famously known as the 'city of joy', tops the list of India's 'best liveable' cities. Located on the banks of the Hoogly river, Travellers and locals stop to view the mesmerizing view of the city. However, there is more than just beauty that this city has to offer.
Why is it included in the list?
Transportation: Kolkata, being a metropolitan city, makes local traveling easier because of metros, trams, autos, and buses for every route. Therefore, traveling is never an issue in Kolkata.
Cost of living: Even though Kolkata is amongst the wealthiest cities in India with the highest GDP of more than $145 billion, it is well-suited for budget-oriented people. The cost of living is not that high, and one can find rooms and flats at a low price with easy monthly payments.
Employment: There are not many IT sectors in the city, but many other technical and non-technical companies are vacant jobs. Also, according to a recent study, there are many new IT companies in the making in Kolkata.
Famous For-
Kolkata is the most prominent cultural hub in East India.
Durga Pujo, sweets, Victoria memorial, and many other historic monuments reside in the city of joy
The infamous college street, the most significant book market globally, is located in Kolkata.
Additional Read: Top 10 Smart Cities In India To Plan Your Relocation
Pune

The second biggest city in Maharashtra after Mumbai, Pune, is one of the most developed cities of India. The city famous for educational institutions, IT sector, and culture is a top contender in the list! It may not have the skyscrapers like Mumbai, but the development rate is only increasing over the past few years.
Why is it included in the list?
Transportation: Almost every part of the city is connected by the bus facility in Pune. From taxis, metros, and cabs, every possible mode of transportation is available in the town.
Employment and Education: Pune is the biggest hub of educational institutions. It owns a significant portion of the IT industries and multinational companies Cognizant and Infosys. Symbiosis's famous business and management college is situated in Pune, attracting thousands of business and finance aspirants.
Cost Of Living: The accommodation cost in Pune is not as high as in Mumbai, so it is always the first choice. Spending wisely and effectively can help you save a lot of money whilst enjoying the vibrant lifestyle in Pune.
Famous For-
Pune is typically the safest city to live in
It is renowned for its local delicacies like Bhakarwadi, vada pav, Dabeli, and many more.
You can find a chain of famous restaurants, historical architecture, and museums in the city.
It is just 150 km away from Mumbai, so you can always plan a weekend getaway.
Additional Read: LIST OF TOP 4 CITIES WHICH ARE GOING TO BECOME SMART CITIES BY 2025
Hyderabad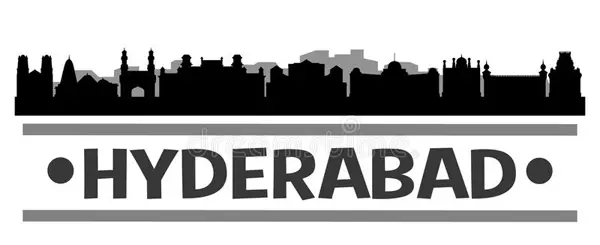 Hyderabad, renowned as the 'city of pearls and Nizams', is the capital city of Andhra Pradesh and is the perfect representation of modern India. Out of all the southeastern cities, Hyderabad has maintained the balance between contemporary and ancient cultures and one can smell lavishness and royalty in the atmosphere itself.
Hyderabad's famous Hyderabadi biryani, Andhra food, and royal palaces of the Nizams attract thousands of tourists every year. Now, let us tell you why is it ranked amongst the top three cities in this blog.
Transportation: Hyderabad is a metropolitan city. Therefore, you will find every route connected with other transports like metro, buses, taxis, and cabs.
Employment: It has many small and big scale industries on its land. Big multinational companies like Google and Amazon are headquartered in Hyderabad. So, the job opportunities are higher here than in other major cities of India.
Cost Of Living: Being a major metropolitan city, living in Hyderabad is surprisingly less costly. You can find accommodation according to your needs here, and if you're a lover of the luxury lifestyle, you can find some of the most premium properties to live in Hyderabad.
Famous for-
Hyderabad is renowned for its pearls and jewelry
Hyderabadi and Andhra cuisine, and lip-smacking street food.
notable heritage sites like Char Minar, Falaknuma palace
Also Read: Best Packers And Movers in Trichy
Mumbai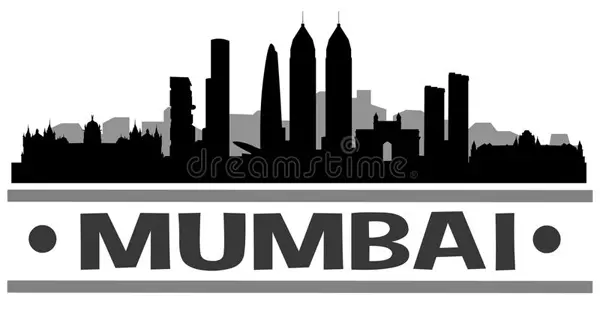 Mumbai, or the 'land of dreams and the financial capital of India, is definitely amongst the top two cities of India in various aspects. From skyscrapers and beaches to the ever so increasing employment rate and ultimate luxury locations, the capital of Maharashtra has almost every feather in its cap. Therefore, Mumbai is the primary living destination of every India!
Why is it included in the list?
Transportation: Mumbai being the metropolitan as well as the biggest city of India, is connected to every route with metro, local trains, buses, auto, taxis, and cabs. It is said that this city never sleeps, so a transportation facility is available every hour.
Employment: Mumbai has the highest number of job opportunities. Therefore, it employs several aspirants in different sectors. Many engineering companies are located in other parts of Mumbai.
Cost Of Living: It has the highest GDP in India. The cost of living here is comparatively low. Apart from South Mumbai, other parts of the city have a minimal charge of residing with monthly rent facilities at a cheaper cost.
Famous For-
Mumbai is world-famous for Bollywood and film city.
Local cuisines like Vada Pav, Pav Bhaji, and well-known five-star hotels attract millions.
Known for its rich heritage, as the gateway of India and the Taj and the Oberoi hotel.
Bangalore

The capital of Karnataka has developed ten folds in the past few years. From education, food, living standard, and job opportunities, it has everything that makes it an ideal choice of living! Saving the best for the last- Bangalore, the Silicon Valley of India is ranked the number one city to live in India.
Why is it included in the list?
Transportation: Bangalore is the cosmopolitan and the most significant metropolitan city in India. Every mode of transport is available here. Even though Bangalore is known for its traffic, the metro is always the safest option to save time while traveling.
Employment: IT sector has boomed over the years in Bangalore. It is also a hub of startups, and almost every second startup is located here. Also, the work culture here is better than in other cities in India, maximizing job opportunities.
Cost Of Living: Living here is surprisingly low due to its development. It is easy to rent an apartment at a lesser price. Living in Bangalore is even lesser than living in Delhi, Mumbai, and Gurgaon.
Famous For-
Bangalore is renowned for its buzzing nightlife adding up to its fun culture.
You will find diverse cuisines here so people from every region can settle here
The language barrier is not as extreme as in other southern cities of India
Some of the best colleges in India are in Bangalore
Therefore, these are the top five cities with the best facilities for living in India.
Also Read: Best Places to Buy a Home in Gurgaon City