With everyone hustling with traffic twists, caught in the rat race of earning and spending, life in a metro city can be a tad bit rigid and stressful. And what could be a better option than a weekend getaway to bust your stress and recharge for the upcoming week?
So, if you are planning to escape from the ever-moving life of the metro city, here is a list of the 6 best weekend getaways for you to slow down and indulge in some soul-soothing vibes.
(1) Mahabaleshwar – Weekend Getaway For Mumbaikers
Nestled amidst the lush green Sahyadri range, Mahabaleshwar offers a feast for the eyes.
Witness clouds descending down the earth accompanied by cool breeze and drizzles and experience the hues of nature in every corner. The picturesque hill station is popularly known for its waterfalls, lake, and scenic vistas. For a tryst with nature, Mahabaleshwar is a perfect weekend getaway!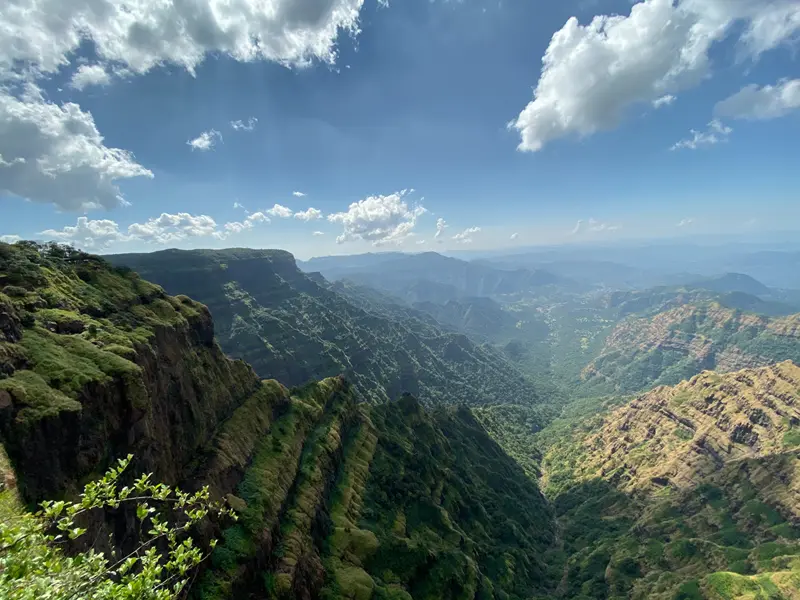 With its enchanting Mapro garden, the gushing chinamans' falls, and surreal sunrise and sunset points, Mahableshwar will surely leave you spellbound.
(2) Coorg – Scotland of India
Nearly a 5-6 hours drive from Bangalore, Coorg is one of the most popular weekend destinations for the people of Bangalore.
Rains romancing with beautiful hills of the Western Ghats, the tranquilizing aroma of the coffee, mouth-watering cuisines, cascading waterfalls, and challenging trek, Coorg is bound to take away your breath with its scintillating beauty and opulence.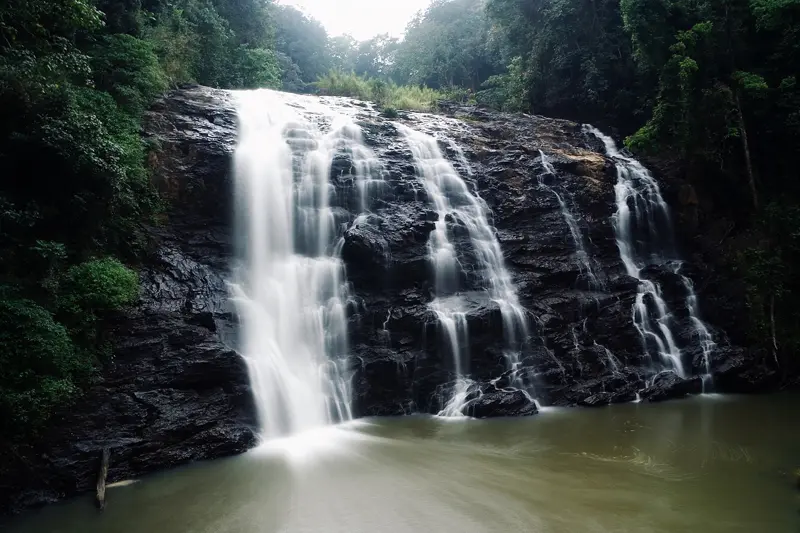 This heavenly hill station is not just about enticing weather and misty meadows but also adventure activities that quench your thirst for a thrill. Ranging from a challenging trek at the Madikeri Fort to the jaw-dropping adventure at Abbey falls or savoring spicy curries, Coorg has something for all!
(3) Shimla – Dreamy Town Straight Out Of A Fairy-Tale
Undoubtedly the prettiest hamlet for the honeymooners in India, this dreamy town with its spell-binding beauty and surreal snowy backdrops offers a picture postcard perfect weekend destination.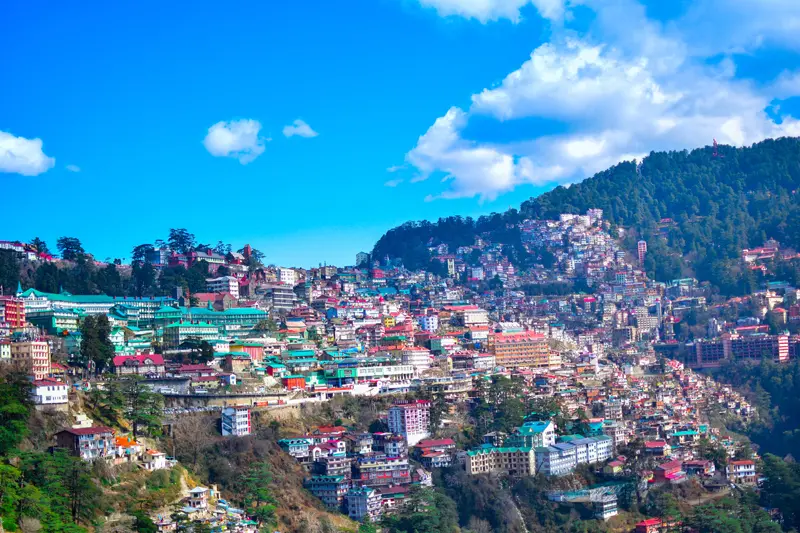 Located around 400 km from Delhi, Shimla is a perfect blend of history, culture, and hospitality. Offer prayers at the famous Jakhoo, Tara Devi, and Kali Bari temples, experience enthralling adventure sports at Mashobra and Kufri, and as you admire the panoramic view of snow-capped mountains while taking a leisure walk at the ridge and the mall road, do not forget to buy yourself some wooden handicrafts as souvenirs.
(4) Lonavala – A Beautiful Retreat
Located 78 Km away from Mumbai, this beautiful hill station offers an excellent retreat to immerse in nature's splendor. The dramatic landscape of Lonavala is a combined package of water and land. Unwind yourself, and wake up to a rejuvenating morning with luxuriant greenery, scintillating sunrise, garrulous streams, and a whiff of fresh air. As you drive down to Lonavala from Mumbai or Pune, enjoy driving on rain-drenched roads and the enormous beauty of tiny waterfalls across the Mumbai-Pune expressway.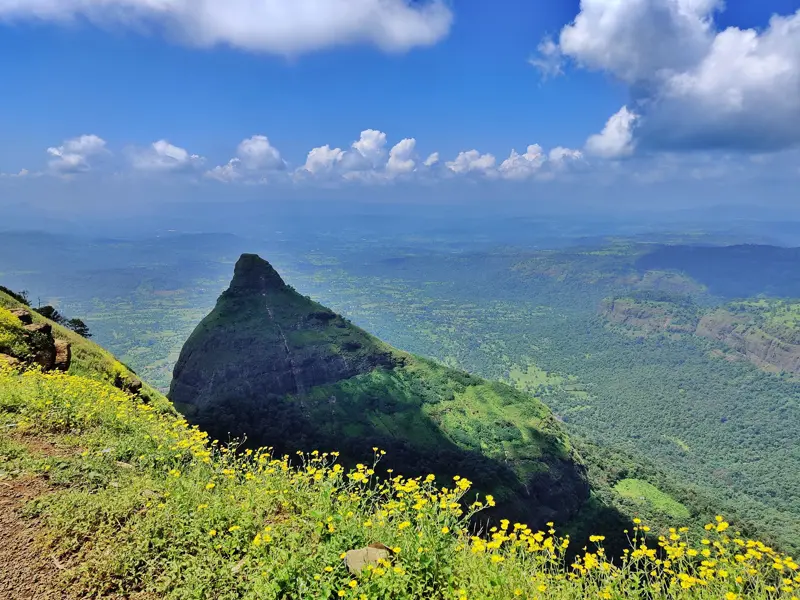 Do not forget to take a natural bath in Bhushi Dam and enjoy a picnic with friends and family. Tickle your taste buds with some vada pav and masala chai and other local foods at the shacks.
Based on the idea of Madam Tussauds London, Lonavala's Wax Museum is another popular attraction here.
(5) Bishnupur – Weekend Destination For Art Lovers
If you are someone who enjoys diving deep into art and culture, Bishnupur is definitely going to strike a chord. Popularly known for its iconic terracotta temples and Baluchari sarees, this village is located around 180 Km from northwest Kolkata. The terracotta temples here are a fine example of the artistic brilliance of Bengal's history.
Jor Bangla Temple and Lalji Temple are the two very famous temples of Bishnupur known for the classic architectural style of Bengal.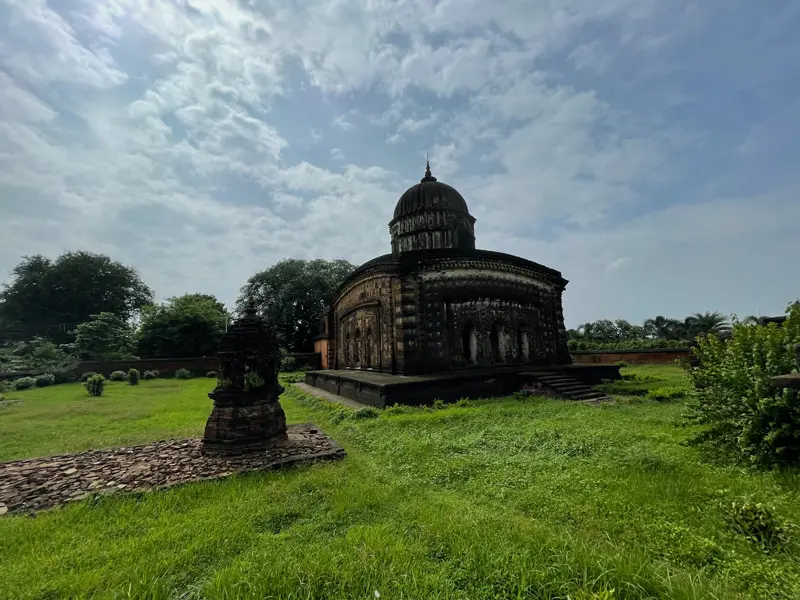 Brisnupur is also famous for jewelry, artifacts, and handloom sarees. Dedicated to Vishnu, the Rasmancha temple is said to be the oldest brick monument with a pyramidal tower in Bishnupur. There is light in the temple at night and this sight is made on sight.
Bishnupur museum houses around 100 sculptures, 5000 manuscripts, and British history. Another major attraction is the Madan Mohan temple. The grandeur and the opulence of the temple attract devotees from far and close.
(6) Ooty – A Tranquil Hamlet In Nilgiris
There is nothing better than spending quality time with your loved one amidst the serene surroundings and this is what Ooty has to offer. This calm and peaceful hill station in the Nilgiris is known for its resplendent beauty and lovely attractions. The place boasts alluring views of the Nilgiri Hills, emerald green tea gardens, Government Botanical Garden, and Rose Garden. Enjoy the magical toy train ride through the Nilgiri Hills, and admire the beauty of stunning Catherine falls. Ooty Lake is among one of the most popular places here. You can hire a boat here and take a peaceful ride across the lake. Avalanche Lake is yet another picturesque and romantic location nestled amidst a verdant green landscape. This paradise is bound to offer you one of the most enticing times of your life.